The Katja Schuurman B&W Blues Page

Live in Diemen, the Netherlands, September 1997
---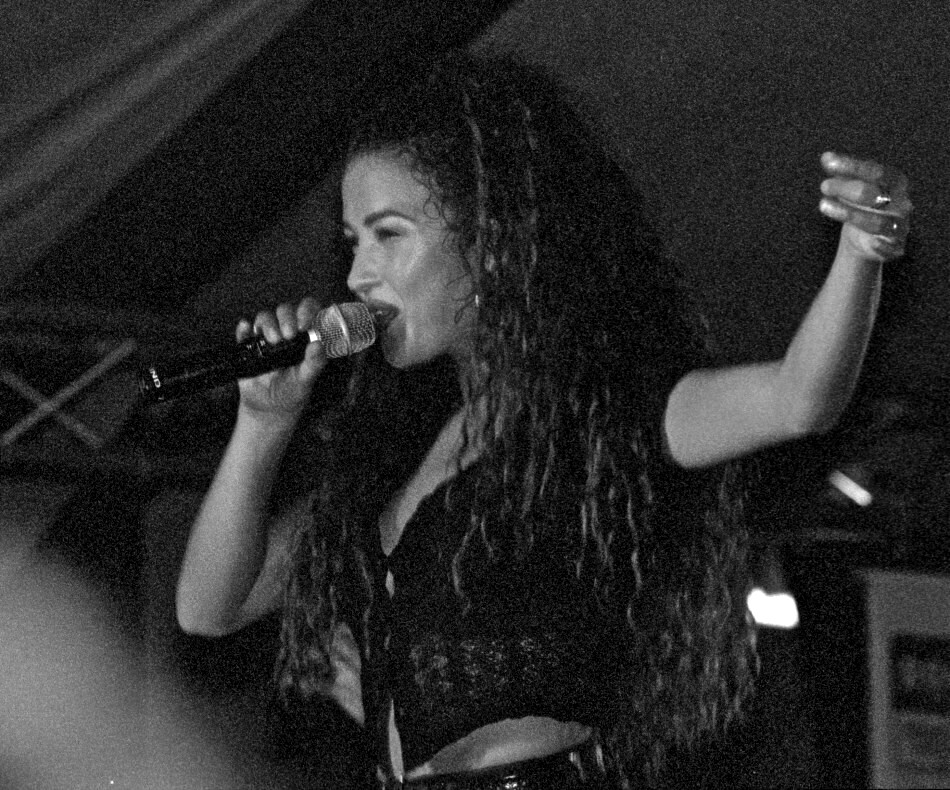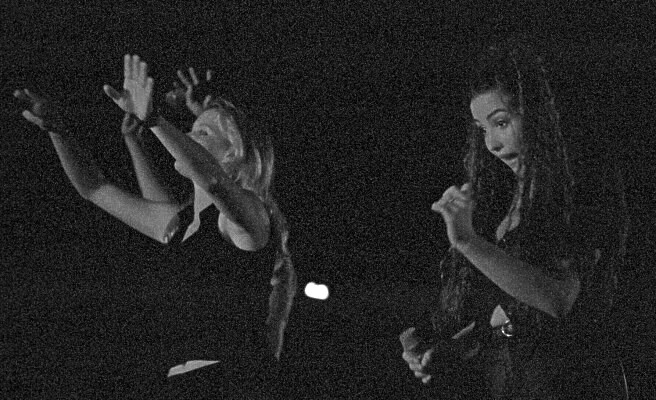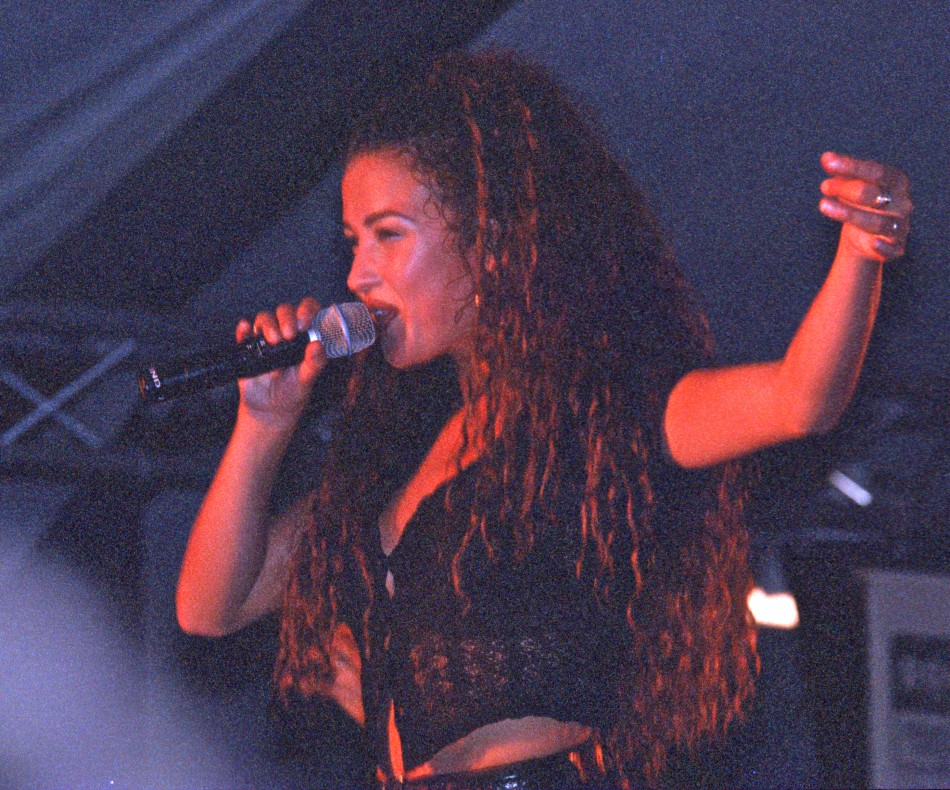 ---
About these pictures
"Linda, Roos & Jessica" (Babette van Veen, Guusje Nederhorst and Katja Schuurman), Diemer Festijn, 1997.
Used equipment: Olympus OM-4, Angénieux Zoom 70-210mm/F3.5.
It was so very crowded in the party tent where this concert took place, that it was impossible for me to completely reach the front row. So I had to shoot between the heads of other visistors, which was a drag because I'm only 1.65m :-(. The biggest problem however was that stage lighting was terrible (it couldn't even be called a light show). Because of people standing in front of me using flash was also a problem. So these pictures, shot on Fuji HG1600 colour negative, are super grainy, some are even underexposed, and with a reddish glow. To make them acceptable, I scanned them in a Nikon Coolscan III, converted them to greyscale, and adjusted brightness and contrast. In B&W, these pictures look quite convincing, some of them look just as if the've been push processed or printed with a creative lath mask.
---
About Katja Schuurman
Former Dutch soap actress in "GoedeTijden, Slechte Tijden" (aka "GTST"), singer, ex-VJ for MTV and ex-TV hostess for Fox. Her singing career, both solo and with two other GTST actresses under the name "Linda, Roos & Jessica" started more like a joke, but still they managed to score a few hits in the Netherlands. The three names are the roles they played in the soap: Linda Dekker (Babette van Veen), Roos Alberts (Guusje Nederhorst) and Jessica Harmsen (Katja Schuurman). None of them work anymore for the series; in 1998 they also stopped touring and singing. In 2004 Guusje Nederhorst died of cancer, only 34 years old.



Katja also has a reputation to be one of the last of the vestal virgins amongst beauty VIPs and TV-babes because she didn't give in to the pressure and temptation of the money offered by Playboy and Penthouse to pose naked. So you won't find any real nude pictures of her on the Internet. What you see below is as far as it gets. Pictures by Ronnie Hertz.
---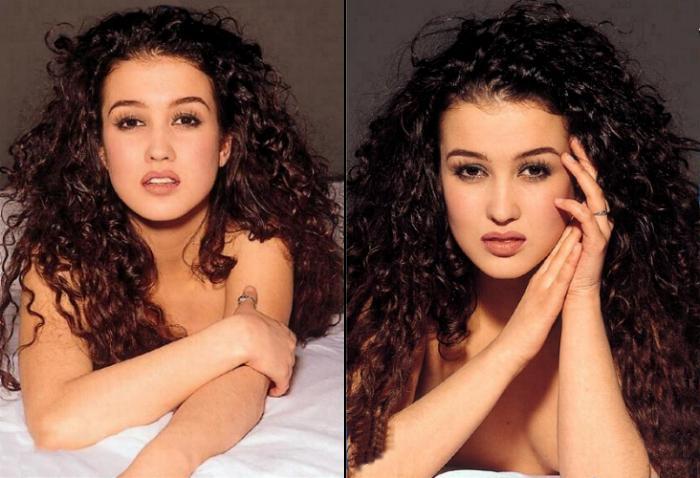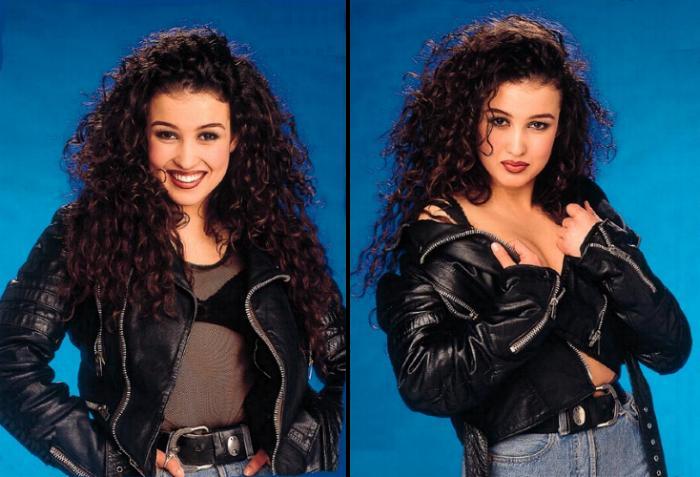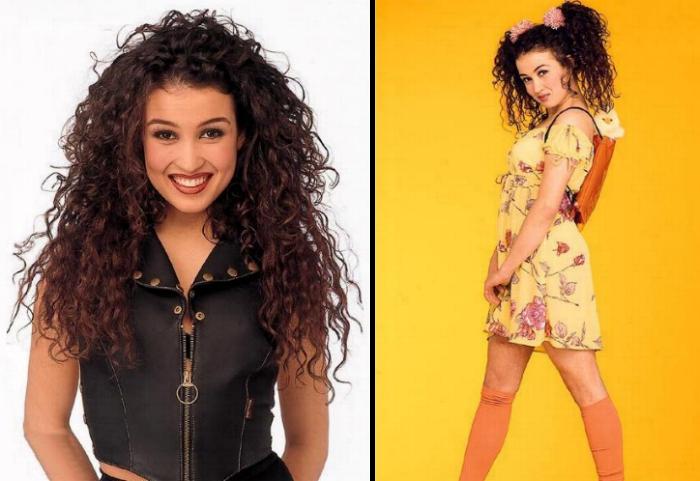 ---